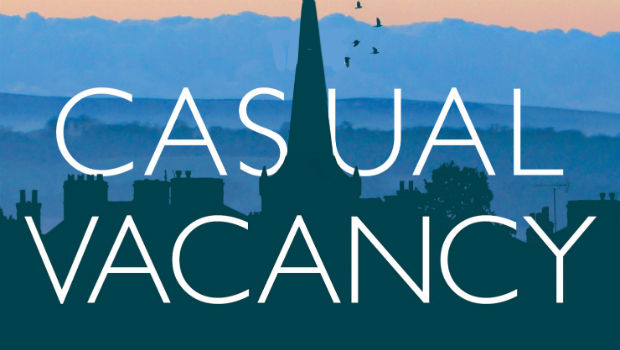 Mulgrave By-Election – Absentee Councillor Finally Ousted
an "In My View" article by NIGEL WARD, reporting on the inevitable forthcoming by-election in the Mulgrave ward of Scarborough Borough. The process of jettisoning the dead wood continues.

~~~~~
On the day following the Extraordinary Meeting convened for the purpose of demonstrating the unscrupulousness of the Scarborough Borough Council Leader and Cabinet, readers will be unsurprised to see that the inevitable disqualification of SBC Councillor Marie HARLAND [Con.]  – whose failure to attend for longer than the six-month period of permitted absence was first highlighted here on the Enquirer back on 6th June 2017 – appears finally to have taken place.
Apparently, information originally distributed to the effect that the Independent Person had granted a 'special dispensation' to Councillor HARLAND amounting to a stay of execution until the end of June 2017 – widely considered to have been granted in the hope that Marie HARLAND would at least turn up for the No Confidence vote (which she did not – more on which when the dust settles), was so much hogwash.
Of course, it is also possible that ex-Councillor HARLAND has finally resigned – having recognised that to continue accepting Allowances for staying at home is not a tenable position.
Once again, the Conservative Group are left without a majority. Presumably, this will be reflected in the political composition of the few remaining Committees.
Here is today's announcement, which will surely be welcomed by the Labour Group – whose candidate Rob BARNETT very nearly ousted Toxic Tory 'Frank & Honest' Joe PLANT from adjacent ward Streonshalh in the recent NYCC elections:
From: Susara Thorpe <Susara.Thorpe@scarborough.gov.uk>
Date: 27 June 2017 at 09:47:14 BST
To: Councillors Email Group <CouncillorsDG@scarborough.gov.uk>
Cc: Jim Dillon <Jim.Dillon@scarborough.gov.uk>, Lisa Dixon <Lisa.Dixon@scarborough.gov.uk>, Gabrielle Jandzio <Gabrielle.Jandzio@scarborough.gov.uk>
Subject: Notice of Casual Vacancy – Mulgrave Ward
Good morning
Attached, for your information is a copy of the notice of vacancy in respect of the Mulgrave Borough Ward.
Arrangements will be made for an election to be held as soon as we receive two written requests for an election from two registered electors in the Mulgrave Ward.
Kind regards
Susara Thorpe
Electoral & Democratic Services Officer
Democratic and Legal Services, Scarborough Borough Council
e:  susara.thorpe@scarborough.gov.uk  t:  01723 232329  w:  www.scarborough.gov.uk
Town Hall, St Nicholas Street, Scarborough, North Yorkshire, YO11 2HG
Business hours: 8:30am to 5:00pm, Monday to Friday, excluding Bank Holidays
UP-DATE
It has now been confirmed that following the email reproduced above, former Councillor HARLAND's resignation was circulated. It is understood that former Councillor HARLAND's letter of resignation is not to be made public, reportedly because of certain critical remarks following yesterday's No Confidence vote.