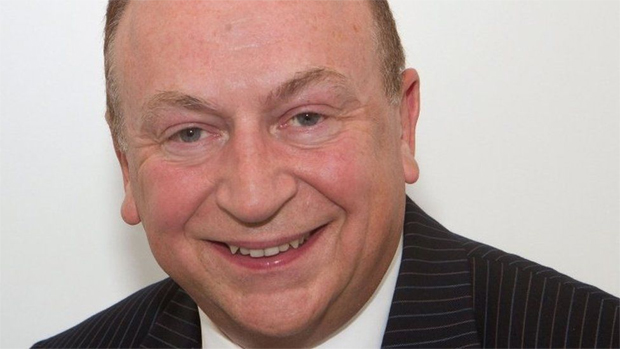 Media Suppression the Allott Way
InfoWars 6
by TIM HICKS
~~~~~
The approach of Sussex Police to allegations of breaches of the Coronavirus regulations by police officers
On the 15th of May 2021, Officers of Sussex Police attended reports of a party and found that several of their colleagues were attending. A breach of the Covid regulations.
All the Officers are under investigation for misconduct, the investigation having been initiated by Sussex Police. Local media article from "The Argus" here.
A quick email to Sussex Police media unit was responded to promptly and courteously with this unequivocal statement:
"Police officers were called to an address in Hove, following reports of a gathering inside on Saturday 15 May at 8.46pm. They entered and found a number of off duty officers present.
This incident, in breach of current lockdown restrictions, is being investigated by the force's Professional Standards Department. Chief Superintendent Nick May said:
"We take Covid-related breaches very seriously and we are actively investigating this matter. The officers involved have not been suspended while the investigation continues."
So in summary, Police Officers are alleged to have breached the Coronavirus regulations and Sussex Police have responded to this openly and properly, by launching an investigation into these allegations of misconduct – thereby demonstrating that the police are not above the law and maintaining public confidence in the police service.
Perfect.
So what is the NYP response to similar allegations of breaches of the Coronavirus regulations by Police Officers?
The approach of NYP to allegations of breaches of the Coronavirus regulations by Police Officers
Regular readers will be aware that a series of witness accounts and photographs of Police Officers apparently breaching the Coronavirus Lockdown Regulations have been provided to the NYE.
In summary, over thirtyPolice Officers and members of Police staff have been identified by the NYE and its correspondents as potentially/apparently breaching the lockdown regulations at multiple locations across North Yorkshire, including Force Headquarters, Scarborough, Filey, Skipton, Whitby and Fulford Road Police Stations, Scalby Mills and Clifton Moor Shopping Centre.
These Officers include Chief Constable Winward, Deputy Chief Constable Cain, five Inspectors, two Sergeants, three motorcycle Policemen from Cleveland Police, two officers sleeping at night in a layby unmasked (the 'Sleeping Beauties') and the two Clifton Moor policemen. The 'Sleeping Beauties' are additionally accused of neglect of duty for being asleep and ignoring calls, when they should have been awake and alert.
All of these Police Officers were reported to Chief Constable Winward by me along with supporting evidence; I also made a complaint, and asked for a media statement. I additionally asked that Chief Constable Winward, Deputy Chief Constable Cain and the Inspector commanding Scarborough Police Station each receive a £10,000 fine for organising a large gathering inside Scarborough Police Station, namely a presentation to Ms Win Almond for completing fifty years' service.
I received a response from both Chief Constable Winward and then-PFCC Mulligan in two almost identical letters dated the 3rd of March 2021. As you can see, their joint position was very different to the courteous and professional response I received from Sussex Police:
"The complaints regime was recently overhauled by the Policing and Crime Act 2017, which introduced substantial changes to what could constitute a complaint and the breadth of issues that an individual could raise through the complaints process.
 The complaints system is intended to ensure that those individuals who are eligible complainants can access a system that ensures that matters are dealt with at the most appropriate level and supports the efficiency and fairness of the system generally. This system ensures that matters of the utmost gravity are investigated, independently, but that a wider range of complaints and correspondence is most appropriately dealt with by the police or complaints teams themselves.
North Yorkshire Police have to ensure that they are fair and that they balance competing needs and make sure that their resources are used proportionally and appropriately. A very small number of people can take up a disproportionate amount of time, public money and resources. North Yorkshire Police want to make sure that they are aware of all legitimate complaints or correspondence and that they have the right information to respond promptly, effectively and efficiently. North Yorkshire Police will always aim to work to put things right for those people who correspond with them or make a genuine complaint.
In accordance with the IOPC's policy on unreasonable and unacceptable complainants and the IOPC statutory guidance on handling complaints, we are writing to advise you that the volume of your correspondence is excessive, unreasonably persistent and that (whilst some correspondence is appropriately raised with the force or the complaints team) the nature of your correspondence is often unreasonable, derogatory containing unsubstantiated allegations/assertions, or constitutes ineligible, purported complaints. Your behaviour in corresponding in this manner is unacceptable due to the substantial impact that responding to you alone has on public resources.
We are therefore putting you on notice that North Yorkshire Police is putting in place a customer contact arrangement with you. The contact arrangements will not prevent you from accessing the complaints system or seeking information by other lawful means, such as FOI requests, but it sets out the basis on which the force will, or will not, respond to your correspondence or requests.
Your correspondence will not be acknowledged as a matter of routine but will be logged and retained.
Your correspondence will be reviewed and will only be dealt with where it is:- a. an eligible complaint under the complaints system or PRA 2002 and where it is raised by you specifically, on your own behalf, in respect of matters directly affecting you; or b. makes a lawful request under a statutory transparency or disclosure regime. The force will abide by the relevant legal regime and practitioner guidance issued to public bodies by the Information Commissioner, in determining if, and how, to respond to such requests by you.

[Extract]
The above response was written by a solicitor – Ms Xanthe Tait – and, in a nutshell, ignores the public interest requirement of ensuring the Police are accountable. Instead, Ms Tait used a procedural pretext to criticise me, thereby justifying Chief Constable Winward's refusal to investigate my allegations of breaches of the Coronavirus regulations by herself and her officers.
It should be said that there could be an innocent explanation for the matters complained of and if so, without a misconduct investigation, it will never be aired – which in my view is unfair on the officers concerned.
In response, I would quote Lord Harwich (Derbyshire County Council -v- Times Newspapers Ltd and Others [1993]):
"In a free democratic society it is almost too obvious to need stating that those who hold office in government and who are responsible for public administration must always be open to criticism. Any attempt to stifle or fetter such criticism amounts to political censorship of the most insidious and objectionable kind."
Rejecting my criticism did not of course prevent the Chief Constable form pursuing the complaint herself, without recourse to a complaint from a member of the public, as Chief Constable Shiner did. But Chief Constable Winward did not do that either. She has simply covered up the complaint, protected her officers, put them above the law and most alarming of all, has not had to justify her decision to anyone. Put simply, she is not under control.
Clearly, the Policing and Crime Act 2017, the IOPC's policy on unreasonable and unacceptable complainants and the IOPC statutory guidance on handling complaints were never intended to be used to suppress legitimate criticism of the police by the media. Nor were they intended to allow Police officers to evade any consequences for blatantly committing serious acts of misconduct.
Nevertheless, Chief Constable Winward has succeeded with the help of a very smart lawyer in preventing any police officer from her force being held accountable for serious acts of misconduct. While at the same time criticising the media for criticising her force, while her officers aggressively prosecutes members of the public for the same transgressions that they themselves have committed with impunity.
In every other occasion in the UK that I am aware of, when police officers have been accused of contravening the regulations, the force concerned – not just Sussex – has responded openly, impartially and professionally.
So why is NYP so different? Why can it not maintain the same standards of discipline and accountability that Sussex Police and every other force in the UK maintains?
There are in my view three reasons for this.
1). A Tale of Two Chief Constables
All uniformed disciplined organisations take their lead from the top. So the first reason lies with the personality and experience of the Chief Constable.
Sussex Police is led by Chief Constable Jo Shiner, who started her career in Norfolk Police, transferring to Kent Police upon promotion to Chief Officer rank and then to Sussex Police as Deputy Chief Constable. She has experience in a wide range of roles in CID and Uniform Branch, including Adult and Child Protection, Firearms, Public Order and Critical Incident Commander roles. Her force biography can be read here.
Chief Constable Jo Shiner of Sussex Police
An officer of integrity with wide ranging experience in different forces, who puts serving the public and maintaining high standards, above the public image of her force.
She has not hesitated to maintain public confidence by addressing allegations of misconduct by police offficers alleged to have breached the coronavirus regulations.
Chief Constable Winward, in contrast, started her police career in NYP in 1993 as a Special Constable in York. She joined Humberside Police as a Regular Constable in 1994 because there were no full time vacancies in NYP. She transferred back to North Yorkshire Police in 2008 as a Chief Inspector. Her force biography can be read here.
Unfortunately, Chief Constable Winward's career has not been as broad as Chief Constable Shiner's. It has been more parochial, being predominantly in Uniform Branch mainly with NYP. Consequently, I believe she has a heightened sense of pride in NYP and loyalty to her brother Officers and the reputation of her Force.
In most circumstances, these qualities are assets and highly commendable. That is until someone lets the side down in a way which could result in public criticism of NYP. When this happens, the public interest requires that any incident of Police misconduct is investigated rigorously and openly, so the police are seen to be accountable. Even if this results in embarrassment for the force and/or damage to its reputation.
However, it appears to me that Chief Constable Winward either does not understand this concept, or, alternatively, is determined to protect the reputation of her Force and her Officers at all costs – hence the decision to take no action against her colleagues, or offer any explanation for her decision or their actions, and to focus her response on criticising the journalist that raised the issue.
This is a wider issue than breaches of the Coronavirus regulations.
We are all equal under the law. The Police must act impartially without fear or favour and cannot be above the law. It was violation of this principle that led to the dismissal of Chief Constable Stanley Parr CBE QPM of Lancashire in 1977. He was the first Chief Constable to be dismissed the service because he was found guilty of 26 charges including interfering in criminal cases involving his cronies. Lancashire Telegraph report here. Obituary of Barry Askew the journalist that broke the story which effectively lead to Parr's removal here.
2) A Tale of Two Police,Fire & Crime Commissioners
The second reason is failure of oversight by the official responsible for oversight of the Police – the PFCC for North Yorkshire.
The above extract from PFCC Mulligan's letter represents the policy of the former PFCC Mrs Julia Mulligan and shows she was perfectly aligned with Chief Constable Winward in preventing the investigation of breaches of the Coronavirus Regulations by NYP Officers. In my view this demonstrates that she had failed in her duty to hold North Yorkshire Police to account.
The position taken by PFCC Mulligan meant that Chief Constable Winward knew she could ignore complaints and misconduct by her officers with impunity, which in the event is exactly what she did.
The letter of 3rd March 2021 has never been rescinded and appears to be the policy of the new PFCC, Mr Philip Allott.
Clearly, this is unacceptable and contrary to the PFCC's oversight duties as specified on the OPFCC website.
3) The role of the media in a democracy
Chief Constables have enormous discretionary powers and it is essential that they are subjected to oversight by elected politicians, in this case the PFCC.
If there is a total breakdown of police accountability and oversight, or abuse of police powers by a Chief Constable the role of the media is to highlight this to the public. As Barry Askew did with Chief Constable Parr.
There has also been a failure of media oversight over NYP; only the NYE holds it to account. Hence perhaps the reason that the NYE has been singled out for media suppression, using techniques of Information Warfare by NYP, PFCC Mulligan and PFCC Allott.
To quote Alison Hume, the Labour candidate to be PFCC:
"I am completely supportive of citizen and community journalism and believe the public should be allowed to know what is going on. I am aware of the NYE's work and would congratulate you on your campaigning style of journalism. You are turning over stones that other people want to be left untouched, which is healthy for the community. The police should have nothing to hide and I don't understand why they don't want to engage."
PFCC Allott – Master practitioner of media manipulation. 
With the election of a new PFCC, I had hoped for a change in approach, so I asked all the candidates for PFCC what their policy would be on three specific issues when I interviewed them during the election campaign:
The refusal of North Yorkshire Police to investigate the murder of a woman in 1979 thought to be from Scarborough. http://nyenquirer.uk/toms-matter-1/.
The Chief Constable's policy of not prosecuting police officers for breaches of the Coronavirus Lockdown Regulations and being asleep on duty. http://nyenquirer.uk/sleeping-beauties/
The Chief Constable and PFCC Mulligan's joint policy of not engaging with the NYE. NYE coverage here.
PFCC Allott responded very reasonably during the interview by stating that he would not comment until after the election, once he had discussed these matters with Chief Constable Winward:
"With reference to the items you have highlighted, whilst I am concerned, it is not something I am prepared to make a public statement about until I am acquainted with further information from North Yorkshire Police and that will be post-election if I am elected. 
However, that said you should find me far more media friendly."
When Philip Allott was elected, the NYE tried to reset the relationship between the media and the OPFCC, which, (as recorded in this article NYP Media Operations) has been universally poor with many media outlets, not just the NYE. Initially the response of PFCC Allott was cordial.
I followed up with PFCC Allott and asked him for a comprehensive response on the above three issues and his media policy, in accordance with his assurances during the election campaign. This was obviously going to be PFCC Allott's first big test. Namely, would he face up to the formidable Chief Constable Winward and hold her to account over these matters.
His response was not to comment and to reaffirm PFCC Mulligan's policy of non-engagement with the NYE through his Chief Executive Mr Simon Dennis, who also asked me not to contact the PFCC.
In summary, PFCC Allott used disinformation and media manipulation to obtain favourable election coverage. Once elected, he reverted to PFCC Mulligan's policy of media suppression having achieved his initial strategic objective. A classic case of a very skilful information warfare operation of media manipulation followed by media suppression.
What happened to an open and accountable Police Service?
The situation is summed up satirically below.
CHIEF CONSTABLE'S FORCE WIDE MESSAGE WELCOMING PHILI ALLOTT AS THE NEW POLICE, FIRE & CRIME COMMISSIONER FOR NORTH YORKSHIRE
Chief Constable Winward, Superintendent Mike Walker, Gold Commander for the NYP response to the coronavirus pandemic and Deputy Chief Constable Phil Cain. All are the subject of complaints for breaching the coronavirus regulations that have been supressed by Chief Constable Winward.
MANY OF YOU WILL BE AWARE THAT PHILIP ALLOTT HAS BEEN ELECTED AS THE NEW CONSERVATIVE POLICE FIRE AND CRIME COMMISSIONER FOR NORTH YORKSHIRE. MY SENIOR COMMAND TEAM AND I ALL OFFER OUR CONGRATULATIONS AND A WARM WELCOME TO PHILIP.
THE GOOD NEWS IS THAT HE IS ON SIDE, HAS NO INTEREST IN MAKING THE POLICE ACCOUNTABLE AND WILL NOT CONFRONT POLICE MISCONDUCT GENERALLY, OR ME IN PARTICULAR. SO NO PROBLEMS THERE AT THE MOMENT. BUT DON'T WORRY,WE WILL MONITOR THIS TO ENSURE HE REMAINS COMPLIANT.
I AM THEREFORE LOOKING FORWARD TO WORKING WITH PHILIP TO MAKE NORTH YORKSHIRE AN EVEN SAFER PLACE FOR POLICE OFFICERS TO BREACH THE CORONAVIRUS REGULATIONS, COVER UP INCOMPETENT INVESTIGATIONS, IGNORE WITNESSES IN MURDER INVESTIGATIONS, MISUSE POLICE FUNDS, SLEEP ON DUTY, HARASS COMMUNITY JOURNALISTS AND BE AS SCRUFFY AS THEY LIKE.
NYE JOURNALISTS AND THEIR READERS HAVE BEEN EXPOSING BREACHES OF THE CORONAVIRUS LOCKDOWN REGULATIONS AND OTHER EXAMPLES OF LOW PROFESSIONAL STANDARDS BY NYP. THEY ALSO EXPOSED THE JIMMY SAVILE AND PETER JACONELLI SCANDAL, CAUSING EMBARRASSMENT TO NORTH YORKSHIRE POLICE AND THE CONSERVATIVE PARTY.
THIS IS UNACCEPTABLE. I CANNOT HAVE A SITUATION WHERE THE EXISTANCE OF FREE SPEECH AND A FREE PRESS RESULTS IN POLICE MISCONDUCT BEING EXPOSED TO THE PUBLIC THEREBY HUMILIATING THE FORCE AND THE PFCC'S PARTY. THIS COULD RESULT IN ALL OF US BEING HELD TO ACCOUNT, LEADING TO MORE OPEN POLICING IN NORTH YORKSHIRE, AN IMPROVEMENT IN PROFESSIONAL STANDARDS OF POLICING AND BETTER VALUE FOR MONEY FOR THE TAXPAYER.
SO TO COMBAT THIS, PHILIP HAS ADOPTED MY POLICY ON MEDIA SUPRESSION OF THE NYE AND HAS VERY HELPFULLY ABANDONED THE COMMITMENTS HE MADE IN THE NYE TO HIS ELECTORATE.
I AM GRATEFUL TO PHILIP FOR HIS LOYALTY TO THE FORCE AND OUR BEST INTERESTS. ALSO FOR ABANDONING ANY PRETENCE OF HOLDING US (ME) TO ACCOUNT.
CONSEQUENTLY NO MATTER HOW IRRESPONSIBLE OR UNACCEPTABLE THEIR BEHAVIOUR, OR HOW STRONG THE EVIDENCE OF MISCONDUCT, NO POLICE OFFICER WILL BE HELD TO ACCOUNT FOR BREACHING THE LOCKDOWN REGULATIONS, OR FINED FOR DOING THE SAME THINGS WE FINE THE PUBLIC FOR.
BEST OF ALL, I CAN CARRY ON GOING TO BANQUETS, SHOPPING AND SIGHTSEEING EXOTIC EUROPEAN CITIES ON FATUOUS FBI ALUMNI TRAINING CONFERENCES AND CHIEF OFFICERS CAN CARRY ON CHARGING THE COSTS OF THEIR HOBBIES TO EXPENSES, WHILE YOU BEAR THE BRUNT OF THE CUTS, TAKE ALL THE RISKS AND AND DO ALL THE POLICING.
NO OTHER FORCE IN THE UK WOULD ALLOW THIS, WHICH IS WHY I LIKE WORKING FOR NYP.
OBVIOUSLY THIS IS ALL CONTRARY TO THE COLLEGE OF POLICING REQUIREMENTS FOR HONESTY AND INTEGRITY, CHALLENGING AND REPORTING IMPROPER CONDUCT, AND CONDUCT GENERALLY. BUT DON'T WORRY ABOUT THAT. IT IS ONLY POLICE PR WHICH WE SHOULD NOT TAKE SERIOUSLY AND IGNORE WHEN IT SUITS US.
GOING FORWARD, I WANT YOU ALL TO KNOW HOW PROUD I AM OF YOU. CARRY ON SNOOZING IN LAY-BYS WHENEVER YOU LIKE.
LISA WINWARD
CHIEF CONSTABLE 
"COMMITTED TO THE CODE OF ETHICS"
(UNLESS IT IS INCONVENIENT, OR RESULTS IN POLICE OFFICERS BEING CHARGED WITH MISCONDUCT)
PFCC Philip Allott, Mr Simon Dennis, Ms Xanthe Trait and Chief Constable Winward were provided with an earlier draft of this article but declined to comment.
---
Coming next
This has very serious implications for freedom of speech and holding the police to account, which I will cover more fully in my article IW7 Police Media Suppression the NYP prototype
Right of Reply
If you are mentioned in this article and do not agree with the views expressed in it, or if you wish to correct any factual inaccuracy, please let me know using the letters@nyenquirer.uk email address and your views and a correction will be published if appropriate.