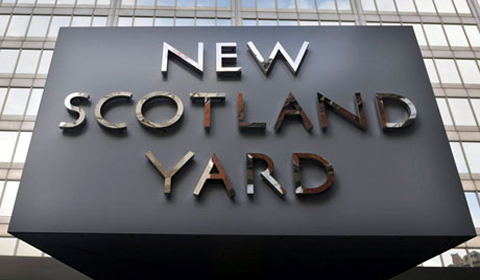 Jimmy Savile: A short update
~
In my last article on the Jimmy Savile abuse scandal, I identified that although Savile was a loner, who had difficulty forming relationships with anyone and claimed to have no emotions, he was nevertheless able to form very close and long-lasting relationships with five people.
This included Jimmy Corrigan and Peter Jaconelli, who were the lead abusers in a paedophile and satanist ring that operated in Scarbrough and Whitby for many years and was probably known to North Yorkshire Police.
I also commented on Savile's close connection with the notorious paedophile Cyril Smith MP, who was the lead abuser in a paedophile and satanist ring in Rochdale.
We are currently working on another article for publication later this week, which details how members of the Scarbrough and Whitby ring was also active in Leeds.
However, following further revelations concerning Jimmy Savile's lifelong friend Cyril Smith, we have decided to publish a short update on last week's article, concerning the new revelations about Cyril Smith, and also information on the sixth friend.
Update on Savile's close friend Cyril Smith MP:  The Rochdale/Barnes Axis

Cyril Smith was probably Savile's oldest friend and he appeared on Savile's TV Show.  He was also a paedophile who should have been prosecuted, but escaped justice.
It is now alleged that as a result of the Savile investigation, Police are investigating another highly connected paedophile ring in Barnes, London, of which Smith was a member.  This investigation was originally called Operation  Fairbank is now called Operation Fernbridge.
The sixth friend
The sixth friend is  Mr Ray Terrett.  A close friend of Savile's who was a disc jockey with him for Radio Luxembourg and shared a flat with him at Great Clowes Street, Salford in the 1960s. He also used to act as Savile's driver and such was the close nature of their relationship that he called Savile "Dad".  Savile called him "son".
He is currently on Police bail in connection with an allegation of rape, although Greater Manchester Police confirm that this is unconnected to the Jimmy Savile abuse case.
Jimmy Savile has been accused of sexual assault near his flat at Bury New Road, Salford, Manchester in 1966.
Operation Yewtree
If any reader has information they wish to pass on to the Metropolitan Police investigation into the activities of Savile and his associates in Scarborough and Whitby, they should contact:
The Operation Yewtree Incident Room, on 0208 217 6446
indicating they are doing so pursuant to the Real Whitby investigation.
Operation Fernbridge
If any reader has information they wish to pass on to the Metropolitan Police investigation into the activities of Cyril Smith, they should contact:
Operation Fernbridge on 020 7161 0500