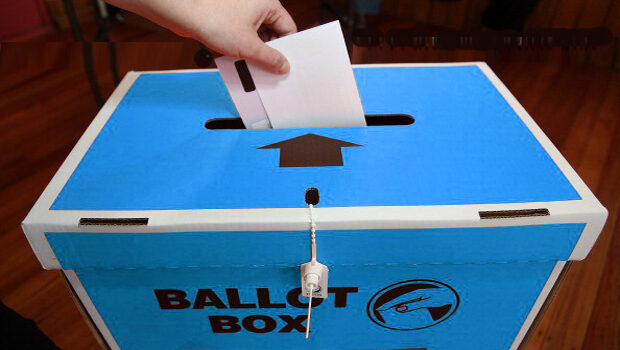 How Should We VOTE on 5th May? – Pt.1

– an "In My View" article by NIGEL WARD, setting forth Part 1 of a multi-part personal view of the forthcoming 5th May 2022 NYCC Local Elections. Further Parts to follow.
~~~~~
On 5th May 2022, electors of North Yorkshire will go to the polls to elect 90 Councillors (in 89 Divisions – Selby West will elect 2 Councillors) who will serve first one year as North Yorkshire County Councillors, followed by four years as members of the new North Yorkshire (Unitary) Council. There can be little doubt that, County-wide, the Conservatives will obtain a crushing majority.
In this article, I intend to constrain my opinions to the Borough of Scarborough, where 68 Candidates will contest 17 Divisions, as listed below in alphabetical order, showing in brackets the number of Candidates contesting each Division:
CASTLE Division (5 Candidates)
CAYTON Division (4 Candidates)
DANBY & MULGRAVE Division (4 Candidates)
DERWENT VALLEY & MOOR Division (4 Candidates)
EASTFIELD Division (3 Candidates)
ESK VALLEY & COAST Division (4 Candidates)
FALSGRAVE & STEPNEY Division (3 Candidates)
FILEY Division (3 Candidates – following 1 withdrawal)
HUNMANBY & SHERBURN Division (3 Candidates)
NEWBY Division (5 Candidates)
NORTHSTEAD Division (4 Candidates)
SCALBY & THE COAST Division (5 Candidates)
SEAMER Division (4 Candidates)
WEAPONNESS & RAMSHILL Division (4 Candidates)
WHITBY STREONSHALH Division (4 Candidates)
WHITBY West Division (5 Candidates)
WOODLANDS Division (4 Candidates – following 1 Withdrawal)

The full list of Candidates is available here.
It is worth noting that the Borough has almost 110,000 inhabitants, of which only 7 out of 10 are eligible to vote. Of those 7, only 2 or 3 will bother to turn out and do so. In round numbers, the fate of the 68 Candidates will be decided by no more than about a quarter of the Borough's residents. That, apparently, is democracy. It is to be hoped that they will take the trouble to give careful consideration to how their votes will be cast.
Here follows my general advice:
1. Many electors make their selection based on whichever major political Party they would choose to support in a General Election. This takes the 'local' out of Local Elections and does nothing to ensure the quality of elected Councillors. Candidates of the national Parties owe their first allegiance to Party, then to the establishment; residents inevitably find themselves last in the queue for consideration.

2. The main drawback to voting on Party lines is that members of the main Parties are subject to what is known as 'the Whip' – the disciplinary system that compels members to vote, in Council, in accordance with the Party line – often in blatant disregard of the interests of their local communities. We all remember the demolition of the Futurist Theatre and, more recently, the widely-opposed ARGOS project. A vote for a Conservative, Labour, or even a LibDem or a Green Candidate is a vote wasted if genuine local representation is the name of the game – as it should be in Local Elections. A glance at the election leaflets from each of the aforementioned Parties confirms their generic nature, plugging national rather than local issues. Residents cannot expect much help from a Councillor who exerts her/his efforts trotting around the country inviting prosecution for blocking motorways and docks or frequenting a second-home in, say, Italy. Scarborough's principal independent Candidates – members of the Independent Group over recent years – have acted in a way that is indistinguishable from the main political Parties. Former members have described to me a wirlding of the Whip that amounts to bullying.

3. I have always believed that it is important to elect a Candidate who lives, and/or conducts their profession or business, within the Division. In that way, there is a good prospect of residents finding an opportunity to button-hole elected members face-to-face over local issues. Candidates from outside the Division tend to be less well-informed about local issues and, certainly, less accessible to residents. Absentee Councillors are not advantageous. Their election benefits Party, not populace.

4. Membership of a Council involves a steep learning-curve; Council procedures and protocols are complex and often counter-intuitive and, in my thirteen years experience, I have seen many a well-meaning effort side-lined – swatted aside, I might say – by deft use of the 'rule book' to thwart local opinion, if or when it runs counter to the Party policy of the incumbent majority. A recent article of mine perfectly illustrates this point.I would always prefer to give my vote to a Candidate who know the ropes.
To sum up, then, in my view, to have any realistic hope of genuine representation, what is needed is a Candidate who is:
Genuinely independent of any party political hierarchy, with the intellect and integrity to challenge Officers;
A local resident, professionally active or in business within the Division, and is thus well-known and readily accessible to residents;
Experienced (i.e. having served more than one term of Council service) in Council procedures – both formal and informal, by which I mean the 'horse-trading' that rewards obedience with important and/or lucrative appointments (Chairships, delegation to influential external bodies like the L.E.P. or the Police, Fire & Crime Panel for North Yorkshire);
A pillar of integrity with a strong moral compass, an agreeable, approachable personality – persuasive, but capable of compromise and, not least, compassion.
From amongst our 68 Candidates, the worthy may not amount to double figures.
And, as we shall see, there will be some hard-fought Divisions. This campaign has already seen objections raised (reportedly, by the Conservatives) against Candidates on account of infringements of the rules regarding election leaflets. The Labour trolls have dished up the customary obfuscation – which may prove counter-productive.
I intend to delve into some of the more fiercely-contested Divisions in my next article. For the moment, let us concentrate on some "hot favourites".
---
Hot Favourites
In 6 Divisions in the Borough of Scarborough, the likely winner is relatively easy to predict.
In the CAYTON Division, present Borough & County Councillor and local resident Roberta SWIERS [Con.] is expected to be elected.
In the DANBY & MULGRAVE Division, present Whitby Town Councillor Hero SUMNER – despite sterling work representing hundreds of Whitby businesses in their efforts to have the scurrilous Yorkshire Coast BID terminated – may struggle to overcome present incumbent, County Councillor David CHANCE [Con.], who lives in the Division and is a hot favourite in a traditionally Tory 'stronghold'.
Similarly, in the DERWENT VALLEY & MOOR Division, present long-serving Borough & County Councillor David JEFFELS [Con.], also a local resident, is unlikely to face defeat.
In the EASTFIELD Division, present long-serving Borough & County Councillor Tony RANDERSON [Lab.] is expected to dispose of his two relatively unknown rivals without difficulty, despite not living or conducting a business within the Division – generally considered a Labour 'stronghold'.
Similarly, in the ESK VALLEY & COAST Division, it is difficult to envisage defeat for present Borough & County Councillor and Glaisdale local resident Clive PEARSON [Con.].
In FALSGRAVE & STEPNEY Division, present Borough & County Councillor Liz COLLING [Lab.Co-Op.] faces weak opposition and is widely expected to be elected, despite her close association with the disastrous SIDDONS regime.
In the WOODLANDS Division, long-serving Borough Councillor Bill CHATT [C.I.M.], a lifelong local resident, is unlikely to be troubled by any of his 3 apparently 'paper Candidate' opponents. (His only potentially credible opponent, present Borough Councillor Phil KERSHAW [Ind.], withdrew following certain irregularities identified in his election leaflet).
That list accounts for only 7 of the 17 Divisions in the Borough of Scarborough. It will be noted that only one of them meets all of my criteria – not that they will be too concerned about that. Voters, perhaps, should be.
In future articles, I will examine the remaining 10 – concentrating on the most keenly-contested 'needle matches', where personal animosity between Candidates has occluded the true purpose of elections – democratic representation. Nevertheless, someone has to win.
It would be remiss of me not to highlight, in future articles, those Candidates whose primary interest in election is the money. I am informed that the Basic Allowance (presently only £4.3K at SBC) is likely to be in the £12K-£14K range, plus a good profit to be turned on Mileage Expenses, with most meetings to be held in Northallerton, at 45p per mile – especially with undisclosed car-sharing.