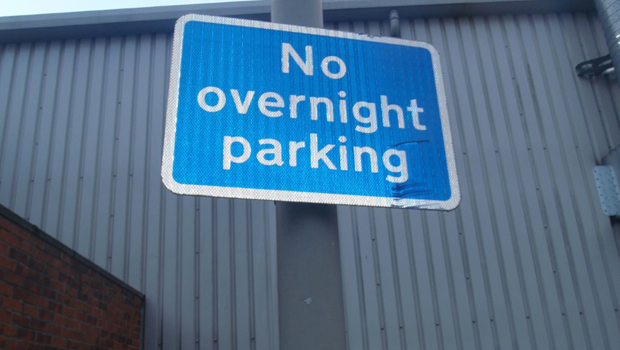 Hambleton PSPO – A Night Of Observation
ANDY STRANGEWAY follows up on his earlier Guest Author contribution.
~~~~~~
A night of observation at Hambleton Industrial Estate to investigate the new Public Spaces Protection Order (PSPO) confirmed that the PSPO is unenforceable.
Throughout the night I watched forklifts loading HGVs. The HGVs then either parked up the trailer, left the Industrial Estate or parked up for the night. Indeed one parked up between the hours of 23.00 and 04.00. The driver remained in the vehicle. I observed numerous HGVs on the Industrial Estate parked up with drivers taking rest inside the vehicles.
I have no issue with this. I see no reason why any of the businesses have an issue with this. So why are HDC focused on making criminals out of the Truckers for carrying out the duties they are employed to do which supports local employment?
The Industrial Estate is clearly thriving and employing hundreds of residents. How can the providing of hundreds of jobs be considered anti-social behaviour by HDC so that they introduce a PSPO in an attempt to cut the lifeblood from the Industrial Estate?
I encourage HDC to attempt to prosecute me under the powers of the PSPO. Failure to do so would confirm that the PSPO is unenforceable.
Further Information
---
Much more to come on this deeper-than-meets-the-eye topic.
WATCH THIS (PUBLIC) SPACE!