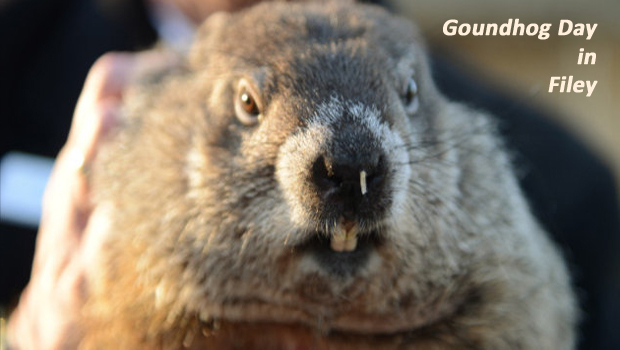 A Letter to the Editor from Filey resident, John MOOK, addressing the encroachment on communities of insensitive – but lucrative – Planning Consents.
~~~~~
Dear Editor,
The major issue on the news besides Brexit is the present housing crisis. But the push to more housing has a sinister side to it where communities are ignored, developers are rewarded and local government officers and members are not made accountable.
Events in Filey reveal an uncomfortable pattern on housing developments that should come under scrutiny. If this is what is happening on a small micro level then it does not bode well for the rest of the country.
Attached is a brief article that may be attractive to you to investigate further and possibly be set within a wider piece addressing the dark side of housing development.
Regards,
Mr John Mook
John MOOK, Filey. 21st October, 2017.
"Groundhog Day in Filey"
This is the scene back in 2012……
Internal flooding of Church Cliff Farm properties happened in 2002 and 2007.
Already back in 1990's the inspector had refused permission for housing development in this very area.
Now permission has been granted to develop the same area and a possible residential home complex is on the cards.
It is not the first time that housing has been constructed on land not fit for purpose or subject to the risks of flooding. The groundhog day of floods sweeping through communities is an annual reminder that householders are faced with unpredictable weather. Surely one would expect local councils to adhere to nationally prescribed regulations that have been drawn up to alleviate the misery of flooding?
Think again, why would Scarborough Borough Council (SBC) ignore Strategic Flood Risk Assessment (SFRA) report documents that state the area of Church Cliff Drive is in a flood zone? Why would they breach National Planning Policy (NPPF) and Planning Practice Guidelines (PPG) which have specific reference to flood zones? Why have SBC officers failed to comply with their legal obligation to these policies? More precisely, why have they deferred critical issues that address flooding in the area highlighted in the Housing Land Selection Methodology Assessment (HLSMA) to the planning application stage?
A local resident, in the development of his own property adjacent to the site had to install extensive flood attenuation measures into his house when he applied for an extension. He made the point: "if I had to pay a lot of money to upgrade my property, will those proposing to build on the site incur the same level of costs when they have to upgrade the properties across the road in Church Cliff Drive?" He points out: "the proposed housing development will massively impact on the existing sewage/drainage system in the vicinity, what steps are they going to take to ensure that adjacent properties are not flooded again?"
A small community like Filey has had more than its fair share of questionable housing developments. A former police station converted to flats that broke planning permission. A development on Southdene that lacked any transparency and the failure of the flagship development in Mill Meadows with the financial collapse of the developer all converge to show a litany of irresponsible decisions on the part of both members and officers. There is a common denominator; the decision makers are the same. Now the proposal to develop on land that clearly is a flood risk should raise uncomfortable questions for those decision makers.
Perhaps now is the time to ask those questions. The community has been ignored on numerous occasions, there is an uncaring council and a local planning framework that has been deficient on so many occasions. The town council has already passed a vote of no confidence in SBC. One of the contributing factors to the vote of no confidence was for decades SBC have sold off Filey Towns assets and not invested back into the community the section 106 monies. Surely those making the decisions at the local level should take their remit from central government, but that means they respect the regulatory frameworks in place. SBC officers have a legal obligation to follow and not amend or abuse their position or their interpretation of the framework to meet their own needs.
Will other stakeholders in society, the media, regulatory institutions step up to the plate and start to ask the questions?
A Notice by Residents to Residents 
PUBLIC NOTICE
ATTENTION FILEY RESIDENTS
The Remarkable Group, Representatives for McCarthy and    Stone retirement Lifestyles Limited are holding a Public Consultation and Planning Exhibition on the proposed developments on land off Church Cliff Drive, Filey (Housing Allocation Site HA23 within the SBC Local Plan).
At:  The Evron Centre, John Street, Filey, YO14 9DW.
On:  Tuesday 14th November –  3pm  until 7.00pm.
The public can view the Plans and comment.
If you have an interest, we urge you to attend and submit your comments verbally on the day and later in writing to:
The Remarkable Group,
50 Brown Sreet,
Manchester, M2 2JT.
Tel: 0800 298 7040
Or email: feedback@mccarthyandstone-consultation.co.uk
Please visit: www.siteha23filey.weebly.com  to be informed before you attend the drop-in day.
Read about the controversial manner in which SBC has allocated this site, read the letters to Kevin Hollinrake MP. They contain key issues, plus the download –  "possible questions and statements" that you can ask/quote at the public consultation.
As a Filey resident your comments count.