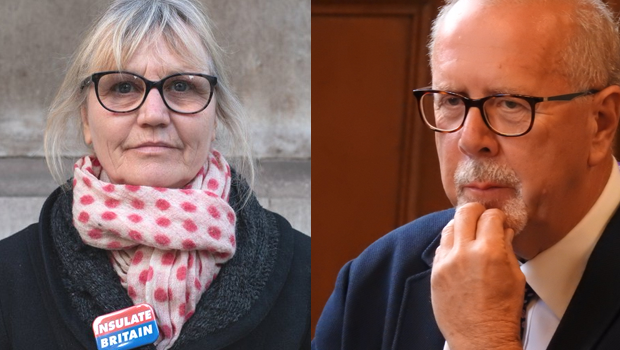 'Gluey' Goes Down – Again!
A Letter to the Editor from WILLIAM PARKIN, reacting to reports in the local, regional and national media that Scarborough Borough Councillor Theresa 'Gluey' Norton [Lab.] (Eastfield) has again been imprisoned-  Contempt of Court, contempt for the system, contempt forthe electorate.
The Enquirer has been seeking an answer to the writer's question (what will the Leader have to say to Councillor Norton?).
Now read on . . .
~~~~~
Dear Editor
Regarding Labour Councillor Theresa Norton
Reading online that Cllr Norton has been sent to prison for a second time:
https://www.thescarboroughnews.co.uk/news/crime/just-stop-oil-scarborough-councillor-theresa-norton-sent-to-jail-for-second-time-after-breaching-court-order-at-protest-3850206
Will this bar her from holding office as a Councillor? If not, this continuing criminality must surely bring the Council into disrepute.
What will the Leader say to Cllr Norton? Will he take steps to remove her as one of the Peoples' Representatives and hold a by-election in Eastfield Ward?
If not, the Council is declaring open season; people being free to not pay their Council Tax, otherwise it appears to be rules for one and rules for another.
---
In vain, an Enquirer reporter popped down to the Town Hall today in the hope of putting that very question to the Leader on video – what will he be saying to Councillor Norton?
Readers may be amused by this imaginatively satirical (or satirically imaginative) response:
[Satire]