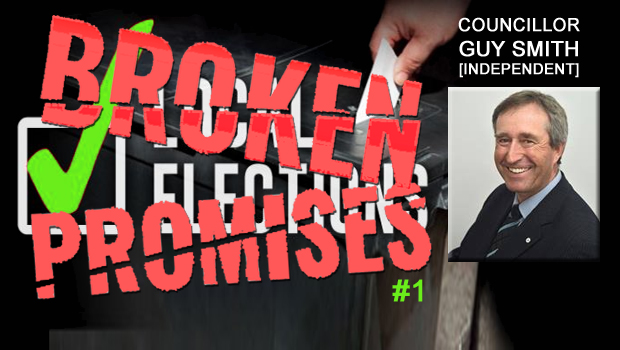 Given that the Scarborough Borough Council officers tasked with intercepting my emails are still gainfully employed, I'll have to hope the information disseminated in this article reaches Cllr Smith on the grapevine and he decides to write a response to explain his actions.
Over the next few months I'll be taking a look at the election promises of newly elected councillors and soliciting comments to find out why they are breaking the promises in their election leaflets only a few weeks after elected.
First up, Cllr Guy Smith who represents Northstead Ward.
On the Friday 12th July 2019 Cllr Smith attended a full council meeting and voted in favour of spending £22million of Borough taxpayer's money to demolish the old Argos building and redevelop the site. The redevelopment would see accommodation built for 195 people with a small number of retail units.
Information provided by SBC to councillors and the public estimated the new building would be worth £7.5million on the open market, some £14.5million less than the borrowing Cllr Smith signed the Borough taxpayer up for.
The £22million of additional debt Cllr Smith signed the ratepayers of Scarborough Borough Council up will see an extra £300 debt added per registered elector giving a total debt per head of £650.
Great! An instant loss of £14.5million of taxpayer's money. As investment decisions go, this one is right up there with buying Northern Rock shares shortly after the 2008 crash hoping for a dead cat bounce.
Now let's take a look at Cllr Smith's May 2019 election promises.
In the space of 2 months Cllr Smith has done such a speedy U-turn it would probably be classed as a handbrake turn and something you would only see in a Fast & Furious movie.
What ever happened to good old fashioned honesty and living up to your promises? Democracy, 2019 style.
As an aside, if any councillors who voted for this disastrous investment are in the market for a car, I'm selling mine for three times the book price. I wonder if I'll get any takers or do they only just waste our money?