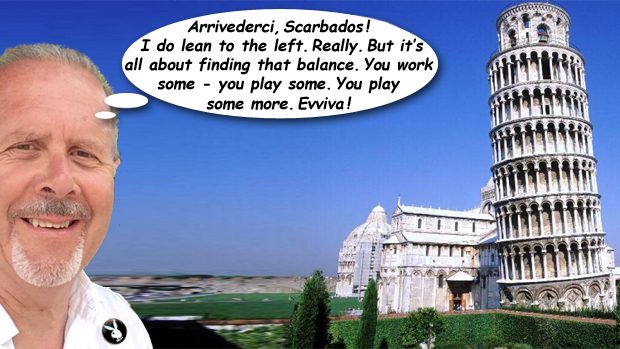 In a satirical spirit, the North Yorks Enquirer presents the one-hundred-and-eighty-seventh in a continuing series of so-called "Photoons" – cartoons developed from digital photographs – highlighting the more amusing aspects of current affairs in North Yorkshire and far beyond.
Readers are left to place the protagonists in the context of news articles.
Enjoy!
[Satire]
---
Email from the playboy 'part-time' Leader to his 'coalition' partner:
How many holidays is that since his election? Four? Five? Six? At what point will he qualify for 'dual residence'?