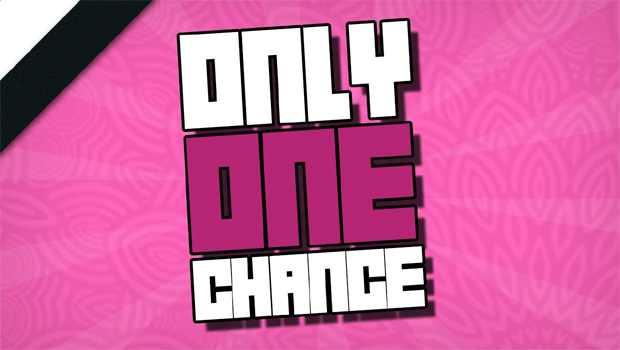 A Letter to the Editor for all Whitby parents of schoolkids, present and future, from Tim and Christine LANDERS.
~~~~~
Dear Whitby Area Parents,
In Education, Children Get Only One Chance!
If North Yorkshire's proposals for Secondary Education in Whitby go through, this could have a major impact on the future life chances of your child.  There is going to be a period of a number of years when Secondary Education in Whitby is going to be destabilised for ALL Whitby children.
At North Yorkshire's Consultation evenings on March 14th and 15th at the Whitby Spa, North Yorkshire County Council outlined their proposals for the amalgamation of Eskdale School with Caedmon College Whitby . Set out below are a number of flaws in this master plan.
Firstly, the present Year 7 pupils at Caedmon School and pupils presently in Year 6 Primary Schools who have selected Caedmon School as their preferred choice of Secondary School, will find themselves at Eskdale School  in September, as part of this proposed first stage of reorganisation.
North Yorkshire claim this will only be for one year whilst building work to accommodate an additional three hundred pupils takes place at the small Normanby site (the old Whitby Community College) which is to be finished for September 2017 ???  If this County consultation  process is  only going to be completed by mid June and the outcome is the amalgamation of the two schools, then architectural plans will have to be drawn up, planning permission applied for and granted, North Yorkshire Highways to be consulted on traffic management, proposed building work has to go out to tender and finally building work to begin.
It is highly unlikely that the new building work to be done on the already very restricted Normanby site, to accommodate the extra 300 pupils, will be completed by September 2017 – it is more likely to be September 2018 at the very earliest. Therefore, supposedly whilst all this is going on, all Year 7 and 8 pupils in the Whitby area will be educated on the Eskdale site, then transfer to the Normanby site for Years 9 and 10 and finally the Scoresby site if they choose to go to Whitby 6th form College. This could mean that your child will change school three times during their Secondary Education and have to cope with all the issues and undoubted teacher management and organisation problems there are, when students are being educated on different sites. Is this an improvement on the one change of Secondary School at 14? I doubt very much  for your child that it will be!
Secondly, let's consider what this might look like in the future when all the work is completed.  An additional 300 pupils on this already cramped Normanby Site on Mayfield Road to make a combined 11 to 16 school.  Additional visitor and staff car parking needed, new building work taking up more valuable school space and of course no playground for children to play. How will all this be achieved? By taking more of the already very limited playing field space! Finally, we will have the appallingly dangerous restricted access on to the A171 with all the additional coaches and car traffic that this will  generate.  Running alongside this we have a proposed Potash Mine Development at Sneaton and there will be large trucks coming along the same road for four years  carrying waste from the digging of a new mine shaft. Has anyone at County Hall considered the bigger picture?  And done a risk assessment on the impact that this might have on the Health, Safety and Welfare of our local young pupils being educated on this tiny, dangerous School Site. Meanwhile the present head teacher, Mr Prytherch , transfers the Sixth form to the spacious Scoresby Site (the old Caedmon School site) with its astr0turf!
Thirdly, in Mr Pete Dwyer's presentation at Whitby Spa on the two nights and in his interview with the Whitby Gazette ( Mr Dwyer is County Council's Corporate Director for Children and Young Peoples Service)  he stated that if Eskdale was to stay open the future of the Sixth Form College in Whitby would be in doubt. This statement at the least is misleading and at the worst totally untruthful! There is a National issue with the reduction of funding for Sixth Form education. This is NOT just an issue for Whitby Sixth Form College. Whitby Sixth Form College actually has more students than Stokesley,  Malton, Norton or Pickering Sixth Forms. The National funding for post-16 education is separate from the funding given to schools for students aged 11-16.  As Whitby Sixth Form is one of the larger ones then it has to be a greater problem for other local Sixth Forms! If the Senior management at Caedmon College Whitby have a problem it is their results for the number of students achieving three or more A levels at A* to E grades. Whitby in 2015 had 53% of pupils achieving three pass grades,  Norton 52%,  Scarborough Sixth Form 68%,  Pickering Lady Lumley's Sixth Form 93%,  Malton Sixth Form 93% and Stokesley Sixth Form 96%. (source: Department of Education School Performance Tables 2015). The issue for Caedmon College senior management is the fact that a large number of pupils in the Whitby area, who having completed their GCSEs,continue to choose to do their A levels elsewhere.
Fourthly, the LEA are stating that for Secondary Education to be viable in Whitby we need to have a combined School with a possible total future number of pupils on role of 1600 (North Yorkshire's figures). Let's consider a similar town situation In North Yorkshire. Norton and Malton, which is really one town, they have a combined population of 12,275. They have two comprehensive schools less than 1.5 miles apart. Malton School has 666 pupils, Norton College 850. Both have small Sixth Forms. Whitby has a population of 13,213 and a  large school catchment area. Why is it that the parents in the Malton/Norton area have a Secondary Education choice and Whitby is expected to have just the one large Comprehensive School in the future?
How have we ever got to this situation, in the Whitby area, where our two Secondary Schools could be amalgamated into one large urban style Comprehensive? There can be little doubt than when Mr Pete Dwyer (North Yorkshire's Corporate Director for Children and Young Peoples Service) met the Head of Eskdale School and two of the governors in December 2015 he exerted  a large amount of pressure on them,  either the school had to federate or amalgamate with Whitby Caedmon College or the LEA would intervene and take over governing of the school.
Lets consider where we are now.  The Government have just announced that ALL schools will become financially Independent Academies by 2022. This means that in the future the responsibility of North Yorkshire County Council for Secondary Education in North Yorkshire will be very limited. Why are North Yorkshire County Council rushing through at breakneck speed the closure of Eskdale School, Whitby?  Of the three Secondary school sites in Whitby the Eskdale site is the only one with surrounding open space for future development as the economy and population of Whitby grows. This is the school site the County Council wishes to close and it will be lost to the Whitby Community for ever. The present Conservative Government's education agenda is all about parental choice. If Eskdale School closes this year parents in the Whitby area won't have choice.
There is still a chance for Whitby to have two financially independent Secondary School Academies in the future!
All parents, there is still an opportunity, before April 4th, to state how these proposed changes to Secondary Education in the Whitby area will impact on the educational chances of your child. You may have chosen Caedmon School for its excellent astra turf sports facilities, but your child could now be on the Eskdale campus for two years. You may have chosen a small secondary school for a child with special needs for the care and pupil welfare that the school can offer, not now! Or you may have chosen a school because older siblings are already  there. There are many reasons why parents and pupils make their choice of Secondary School but what is very clear is in the next few years of secondary education in Whitby, without doubt, is going to be chaotic, spoiling the educational chances for your child and the way the LEA are managing this consultation process is shambolic to say the least! Remember your child has only one chance in education. If you want to express your concerns about the future education of your child please write to:-
Freepost RTKE – RKAY – CUJS ,

Eskdale and Caedmon Amalgamation Proposal,

North Yorkshire County Council Children and Young Peoples Services,

County Hall,

NORTHALLERTON

DL7 8AE
OR respond online at www.northyorks.gov.uk/eskdalecaedmonproposal
 Yours faithfully,
Tim and Christine Landers
Tim & Christine LANDERS, Whitby. 18th March, 2016.