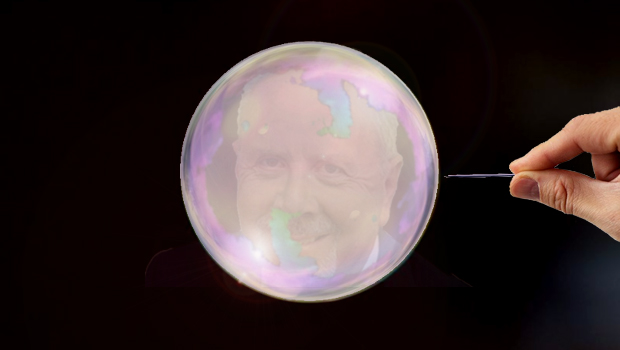 SIDDONS: GDPR Breach Allegations
an "In My View" article by NIGEL WARD, offering indications that delusions of grandeur may have strayed over the line – and into unlawful conduct.
~~~~~
I am happy to share with the wider public formal complaints lodged by Scarborough Borough Councillors against the present Leader, Councillor Steve SIDDONS [Lab.], on grounds of a number of serious allegations of breaches of data protection legislation, including unauthorised use of private data for the purposes of furthering the Leader's personal political ambitions regarding DEVO.
The first example is addressed to Mrs Petra JACKSON, SBC's Performance & Governance Manager; the second to Mrs Lisa DIXON, the Council's Director of legal & Democratic Services and Monitoring Officer. I am withholding the names of the complainants to protect them from possible acts of retribution:
Dear Ms Jackson, 
I would like to raise a complaint under the Data Protection Act and GDPR 2018 regulations regarding the use of contact details for [REDACTED], that were given to claim a Covid19 grant, being used to send political communication regarding the unitary authority bid being prepared by SBC. 
Please can you confirm which part of the application is deemed to give explicit consent for further political messages to be sent. As it was not possible to effectively claim the grant without completing the online application it appears this data has been harvested without explicit consent for political use. 
I cannot express my thoughts strongly enough regarding communication being sent to Scout Groups, Village Halls and even the local bowling club asking them to support a unitary bid led by SBC. 
The matter will be brought to the attention of the ICO if you are not able to explain why the data has been used when no part of the grant process explained that business' and charity's contact details would then be used for anything other than the stated legal reasons allowed.
Were the new regulations not brought in to stop data collected for one purpose being used for another? Perhaps you could enlighten me as to the reasoning that SBC are using to justify their actions. I look forward to your response. 
Regards 
Councillor [REDACTED]
See also: 
Morning Lisa 
I have been made aware of the email below that I have screen shot for your evidence, I would like to make a formal complaint against the leader under data protection.
using a different email to contact our business community?

where did he get the email information from for our business community?
did he the leader have permission to send this email from the recipients?

why has the elected leader used council resources to promote his own political view before even members have debated it?
 It worries me that the now leader can do what he wishes with the likes of the email below and is fully supported by the officers of this council. 
Under the data breach, I would expect this  to be reported to the Information Commissioners Office  (ICO) without  delay.
And a full investigation on who was involved and who authorised this action, I would make you aware that the leader has signed the email as if this had come from his own email. 
So this is either fraud or intended to mislead the community. 
Please confirm your actions ASAP.  
Many thanks  
Councillor [REDACTED]
In addition, no less than eight North Yorkshire County Councillors have expressed their displeasure regarding SIDDONS' questionable tactics:
Perhaps the tail is to blame for leading the dog up a blind alley? Nevertheless, it is gratifying to note that the mounting opposition to Councillor SIDDONS is at last falling in line with my own oft-published opinion of the nonsense that SIDDONS has been spouting from the hole between his cheeks – since the moment he was elected.
Meanwhile, as first reported here on the Enquirer, the man of the moment is away from his desk unto 24th August 2020.
Though his present whereabouts are unknown, suspicion has it that he is hiding behind his toilet door.
If there is chicanery afoot, it is time to flush it away.