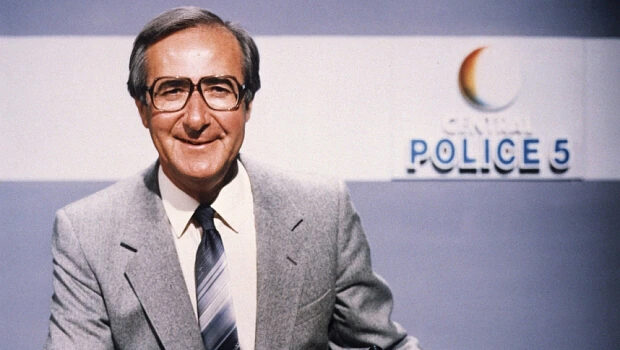 The NYE's Police 7 articles are intended to be a one stop shop for our readers covering crime prevention advice, court reports, police appeals for assistance, local community policing news, information on victim support, updates from the North Yorkshire Police (NYP) and Police Fire and Crime Commissioner (PFCC) for North Yorkshire websites.
We lead these articles with a photograph of the late Shaw Taylor, a groundbreaking forensic journalist, who pioneered police media appeals for information in the programme Police 5.
The NYE will continue to immediately publish urgent appeals for information from North Yorkshire Police (NYP), in missing person's cases etc.
---
Police 7: Community Policing News Oct. '21
Introduction from the editor
This is the fourth monthly Police 7 article bringing our readers up-to-date with local policing news.
Police 7 has been one of our most popular features with readers, who appreciate getting updates from the Police via the NYE.
More practically, one person that featured in "North Yorkshire's Most Wanted" has been arrested. The NYE may not have had a direct impact on this, but it is committed to supporting local neighbourhood Police teams in their efforts to keep our communities safe.
---
NORTH YORKSHIRE'S MOST WANTED
Have you seen James Connors?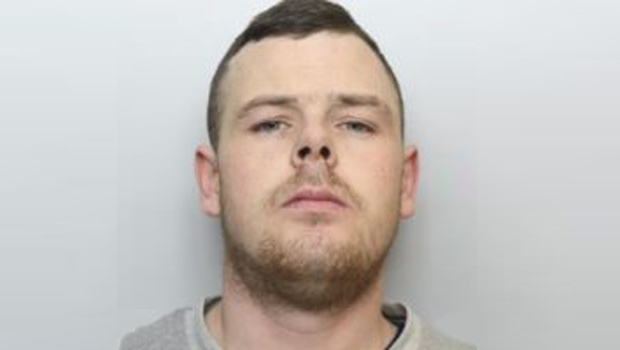 James William Connors, has been recalled to prison after breaching his curfew.
---
Have you seen Alexander Standell?
30-year-old Alexander Standell has links to Scarborough and is wanted after being recalled to prison for breaching his licence.
If you have any information which would assist officers to locate these men please contact 101, select option 1 and pass the information to the Force Control Room. Please quote reference 12210168455.
You can also contact Crimestoppers anonymously on 0800 555 111.
---
POLICING NEWS
Witness Appeals
The following appeals may be of particular relevance to our readers and can be accessed from the NYP website https://www.northyorkshire.police.uk/news/news-search. Some of the appeals for the Scarborough and Whitby area are below:
Fatal collision in Whitby.
Attempted robbery in Scarborough.
Assault in Harcourt Place, Scarborough.
Assault in Scarborough.
Man arrested for inappropriate sexual comments towards teenager.
Crime Prevention: Impersonating a Police Officer
North Yorkshire Police has issuing an urgent warning after a surge in local residents being targeted by a scam in which a caller claims to be a police officer.
"The caller claims to be a police officer, in the most recent incidents 'DC Thomas Daniels' from 'Paddington Police Station', and informs the victim they have arrested someone who has been using the victim's bank card/s. 
The caller then advises the victim to go to their bank and withdraw all money from their account, telling them a police officer will attend their home to collect the money and take it for safekeeping whilst investigations continue. 
North Yorkshire Police Financial Abuse Safeguarding Officer, Andy Fox said:
This is a scam we have seen a number of times over the years but people continue to fall victim because the scammers are so effective at manipulating their victims. They will often provide reassurance by getting other scammers to pose as different police officers and call the victims to further convince them the scam is legitimate. 
A key alarm bell in this scam is that the victim is told to lie to the bank about why they are withdrawing the money and this is something the police will never ask anyone to do. 
Whenever we provide these warnings, we often hear people comment that they would never believe something which is so obviously a scam but until you are in that situation, it's impossible to judge.
The key thing to remember is that the police or your bank will never call you and tell you to move or withdraw your money. If this happens, it is definitely a scam and you should hang up immediately.
Top tips to keep safe:
The police or bank will never ask you to withdraw or transfer money.
If you are ever told to lie to your bank, it is definitely a scam.
Criminals can spoof telephone numbers, making it appear they are calling from a known bank customer service or police number so do not trust the number displayed on the caller ID.
If you are ever in any doubt, hang up immediately.
If you are worried you may have fallen victim to a scam, call 101 to report this to the police."
This BBC article narrates how a fourteen-year-old schoolgirl was stopped and searched by a man who was pretending to be a Police Officer in Crawley, Wet Sussex. Sussex Police conducted a successful investigation and a man was arrested and charged with kidnap with intent to commit a relevant sexual offence, impersonating a Police Officer and two breaches of a sexual harm prevention order. Thankfully his intended victim was unharmed, but this case illustrates the potential consequences of this terrifying offence.
Following the horrific murder of Miss Sarah Everard by a serving police officer, the NYE wrote to the Chief Constable asking her to confirm what NYP force policy is on officers who are in plainclothes showing their warrant cards and stating their collar number. This was to help women to identify if a man claiming to be a plain clothes police officer is bogus. We also asked her to provide an image of the current format of a North Yorkshire Police Warrant Card.
Unfortunately, she did not respond.
North Yorkshire Police advice on burglary prevention
Court Report: Scarborough paedophile jailed
"John Gilbert, aged 53, was sentenced to six months' imprisonment – suspended for two years – at York Magistrates' Court today (Friday 15 October 2021) after pleading guilty on 17 September.
The three offences included being an adult attempting to meet a girl under 16 years of age following grooming; attempting to engage in sexual communication with a child; and attempting to cause a child aged 13 to 15 to watch/look at an image of sexual activity.
They were committed between 2 September and 14 September 2021 while Gilbert was engaged in online chats with a person who he believed to be a 13-year-old girl.
During these conversations, Gilbert sent sexual images, engaged in sexualised chat and made arrangements to meet the girl.
What Gilbert had not realised was that he was communicating with the police throughout this time.
An operation was carried out on 16 September to arrest him and a search warrant was executed at his home address.
Gilbert's smart phone was examined by the Digital Forensic Unit. They were able to recover key evidence that proved he had been involved in the online child sexual abuse activity using a variety of dating and messaging applications.
Police Constable Francesca Diffey, of the Online Abuse and Exploitation Team based at Scarborough, led the investigation which secured the conviction said:
"It is clear from the investigation that Gilbert has an active sexual interest in children and that he presents a very real danger to society. 
Through the work of the police, we were able to intervene before he preyed on young victims.
We have also ensured that Gilbert has been made subject to a Sexual Harm Prevention Order and he is on the Sex Offenders' Register.
This means he will be closely managed by strict public protection measures."
---
NORTH YORKSHIRE POLICE NEIGHBOURHOOD POLICING
Whitby PC receives Bravery Award for tackling knife maniac in Scarborough restaurant
Each year, the Police Federation of England and Wales receive nominations for officers across 43 Force Areas who have put the safety of others before themselves. North Yorkshire Police's nominee was PC Laura Kelly from the Whitby Neighbourhood Policing Team.
PC Kelly was investigating  report of a suspect armed with a knife when she saw a man matching the description trying to mingle with diners in a Scarborough restaurant.
Walking casually over to speak to the man – unsure of whether he was the suspect – PC Kelly, who was single-crewed, began to engage him in conversation.
She had begun to take details from the man, not thinking at this stage that he was the perpetrator, when she spotted a blade in his jacket sleeve.
Thinking on her feet, she took a few steps before radioing for assistance. The man then pulled out the knife and started to sway it towards families.
Shouting to order other diners to leave, she put her own safety at risk by moving towards the suspect, pushing furniture in his way and using her PAVA incapacitant spray to create a diversion; allowing the last of the diners to safely leave the building.
After a few minutes, she was joined by other Officers and the suspect was arrested.
PC Kelly showed the highest level of bravery and potentially risked her safety to ensure members of the public, including several children, did not come to harm.
---
NORTH YORKSHIRE POLICE FORCE HEADQUARTERS
Force Media Policy and policy on arresting prominent people
It is alleged in all the local media and by Scarborough Borough Council (SBC) Councillors that a SBC Councillor has been issuing threats to murder Councillors and members of the public. It is further alleged that NYP is refusing to take any action. I have written to Chief Constable Winward bringing this to her attention and my letter has been published in the NYE. However, she has ignored my letter.
This is because Chief Constable Winward continues to follow her Force policy of not recognising new media as media, ignoring media enquiries from the NYE and public opinion as expressed in the NYE. So no action has been taken. So far as I am aware, she is the only Chief Constable in the British Police Service to take this position.
Deputy Mayor of Scarborough Roxanne Murphy, has commented on this in the NYE as follows (extracts):
"The recent reports concerning an elected member of Scarborough Borough Council (SBC) threatening to MURDER fellow members has, perhaps unsurprisingly, engendered a considerable amount of public and member interest."
"However, the victims of the threats did think, and I fully agree, that both the Police and the Council, who both have a duty of care as a primary objective, have failed miserably to take threats of MURDER seriously."
"Indeed, it looks to many people like they have actively conspired to sweep the whole issue under the carpet."
(My emphasis in bold)
I have never known North Yorkshire Police to be criticised in such vehement terms before by an elected representative of local people.
On a historical note, Chief Constable Winward's policy of refusing to impartially enforce the law on a Councillor that is alleged to be issuing threats to kill is the same policy NYP followed towards SBC Mayor Peter Jaconelli. This allowed him to rape and abuse children in the Borough in joint enterprise with Jimmy Savile, with impunity. This approach to policing has no place in the UK in the twenty-first century.
---
POLICE FIRE AND CRIME COMMISSIONER
Acting Commissioner appointed
The Police, Fire & Crime Commissioner (PFCC) for North Yorkshire Philip Allott (Conservative) resigned on the 14th of October.
The North Yorkshire Police, Fire & Crime Panel has appointed Jenni Newberry, Head of Commissioning & Partnerships, as Acting Commissioner until the new commissioner is elected.
The North Yorkshire Police, Fire & Crime Panel issued this statement to the NYE:
"Even though this appointment is only for a matter of weeks, it is important that the residents of North Yorkshire & York know that there is somebody holding the Chief Constable and Chief Fire Officer to account to deliver excellent services, and equally that there is a real person in post that the Panel can hold to account on their behalf
The Panel was impressed with Jenni Newberry`s abilities, and also the fact that she has been delivering a key role in the Commissioner`s office for a number of years.  
The Panel was further reassured that she would be leading a team effort where different roles and responsibilities were clearly set out by the Chief Executive of the Commissioner`s Office."
---
PFCC Elections
A new Police, Fire & Crime Commissioner will be elected on the 25th of November 2021.
Because of the weight of other more important stories, the NYE will not be covering the election with our customary attention to detail.
---