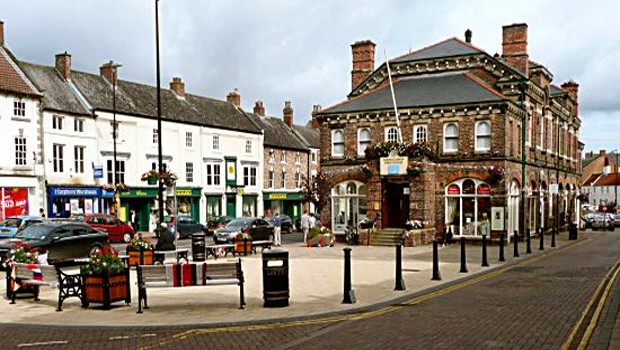 A Letter to the Editor from PAIGE TURNER of Hambleton, highlighting some mysterious events at Northallerton Town Council, where matters appear to have gone from bad to worse since the suspension of former Town Clerk, Sue FRASER in 2015.
Surely a case for an Enquirer deep-scrutiny investigation . . . before anyone else slips out the back, Jack? (If you already have, please contact the Enquirer, in absolute confidence and assured anonymity, at news@nyenquirer.uk).
~~~~~
Dear Editor
There seem to be some strange goings-on at Northallerton Town Council; I was hoping you may be persuaded to try to get to the bottom of it…
Questions arising include:
Why have four of the senior councillors all resigned within the last year?
Why have there been no published minutes of the Town Council's meetings displayed for public view since December of last year?
Why are committee meetings being advertised on both the Council's own website and its Facebook page – but again with no minutes to view?
Why are there links to attend e-meetings of the Council – that do not allow public access?
Where can residents view details of last year's NATC finances?
Where is the Clerk? (I have been led to believe that she is currently suspended – and has been for the majority of the last year? Is this a reason for the lack of transparency currently being displayed by the Council?)
How much is the Clerk's suspension costing the tax payers of Northallerton if it really is the case that she is currently suspended?
Where are the other office staff who, according to the website, would include the Deputy Clerk and the Admin Assistant? (Neither of whom, like the Clerk, would appear to be currently at work, either?)
The recent conduct of the Council appears to be a sitcom of epic proportions, but even the writers of 'Yes, Prime Minister' could hardly have contrived such a cavalcade of mysterious going-ons!
Where is my money being spent? I hope the North Yorkshire Enquirer will be able to tell me.
Sincerely,
Paige Turner
Hambleton