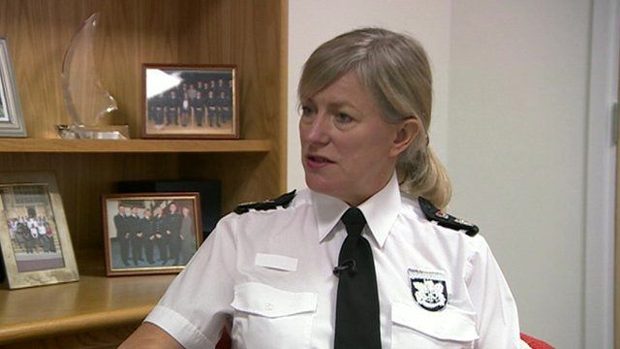 Misogyny: Police Chiefs Support NYE
by TIM HICKS
~~~~~
The Misogyny Controversy
The NYE has been covering the current controversy over classifying offences that are perceived by the victim to be motivated by misogyny as a hate crime. Article here.
This was in part because North Yorkshire Police (NYP) was one of the four forces in the UK that had adopted this policy although there is no national policy or authorisation for this and no legislation to support it. The others are Avon & Somerset, Nottinghamshire and Northamptonshire.
An amendment to the Voyeurism Bill (which will criminalise taking photographs up women's skirts) which would have defined misogyny as a hate crime and allowed more severe sentences on men convicted of crimes against women if they were motivated by misogyny, has been rejected by the House of Commons. Instead, the Law Commission is to review how sex and gender are treated currently and if a change in the law is required to make misogyny a hate crime. Comprehensive BBC report here.
The National Police Chiefs Council (NPCC) currently has no position on monitoring Misogyny based hate crime. A NPCC spokesman said:
"Police forces in England, Wales and Northern Ireland annually monitor five strands of hate crime. Police chiefs will be presented with a paper that asks them to consider the case for monitoring gender-based hate crime in the same way." The consultation is still underway.
NYP Policy on Misogynistic Hate Crime
NYP recently published a statement on NYP hate crime policy. It includes a link to some examples showing how the sentences of criminals who are convicted of a criminal offence are uplifted, if the offence is determined to have been a hate crime.
The policy was implemented by Chief Constable Jones. An article from York Press dated the 9th of March 2017 on the change in policy by NYP the then Deputy Chief Constable (since promoted to Chief Constable ) Lisa Winward states:
"DCC Winward said on Wednesday that the force would now classify misogyny as a hate crime and officers would be trained in the recognition and prosecution of the offence in the coming months".
The article can be read here.
There were a number of errors in the article:
CPS policy is that misogyny cannot be prosecuted as a hate crime, so in fact, it is impossible for anyone to be prosecuted for it.
In response to a request for press comment, Chief Constable Lisa Winward (believed to be one of our longest serving readers) wrote personally to the NYE kindly confirming that NYP includes misandry as a gender based hate crime. The implication being that NYP force policy is not discriminatory and that men and women can be treated as committing gender based hate crime.
Chief Constable Lisa Winward
Using the NYE to correct her force's press statements and keep the public informed.
It appears that the information issued by the NYP Corporate Communications Department has given a misleading impression of force policy. As an example, this NYP Press Release focuses solely on abuse of women by men and does not mention that all gender based crimes are included in NYP force policy.
The NYE was happy to assist Chief Constable Winward by bringing this misleading impression to her attention. I am happy to report that she responded promptly and helpfully by issuing a clarification to the NYE which we published. This shows the importance of having the police under the scrutiny of investigative journalists.
Again happy to help Chief Constable Winward by correcting force Press Releases and thank her for choosing to use the NYE as a preferred media outlet for keeping the public informed.
NYP, Avon & Somerset Police, and Northamptonshire Police have all adopted similar policies which are not discriminatory. Northamptonshire Police policy here. ASP policy here.
However, the same cannot be said about Nottinghamshire Police.
Nottinghamshire Police Policy on Hate Crimes
Nottinghamshire Police follow a policy implemented by Chief Constable Sue Fish (now retired) of only recording crimes against women committed by men as misogynistic hate crimes. It does not record misogynistic crimes committed by women against women Nor does it record misandrist offences by women against men as hate crimes.
Chief Constable Sue Fish
Chief Constable Sue Fish put her view on this new policy in the official video on hate crime, (here). In it she states that Nottinghamshire Police are recording a hate crime when victims believe the crime or incident has occurred because of their "gender". The term "gender" includes men and women and should therefore include misandry. However, Chief Constable Fish then goes on to say that "gender" only applies to women and misogyny.
This of course means that of the four police forces that treat misogyny as a hate crime. Only Nottinghamshire pursues this policy in a gender-discriminatory way.
Discrimination: Home Office supports NYE's position
In the above article on this topic I raised a number of concerns about the implementation of this policy. Quoting from the article, principally these were:
 "A fundamental principle of any legal system is that we are all equal under the law. Another is that the police service enforces the law impartially and without fear or favour. The force policy implemented by Nottinghamshire Police contravene these principles. It does not define Misandry as a hate crime, although it is a crime committed against another person on the basis of his gender. Whilst it is not nearly as widespread as harassment of women, it still occurs, particularly in the context of domestic violence by women against men. As with all domestic violence, it can have a devastating effect on victims. For some examples see here, here and here.  

Misandrist offences can be particularly damaging when inflicted upon children. As an example, the NYE has been investigating serial killer Christopher Halliwell recently. Halliwell was brutally abused in his childhood by his mother, whom I suspect may have been a misandrist. This undoubtedly influenced his transition into a serial killer of women.

As with misogyny, misandry can be committed by both men and women. An example would be Gary Stretch, who assisted Joanna Dennehy, to murder three men and attempt to murder two others in a misandrist killing spree. Dennehy specifically targeted men during her attacks and stated she did not want to kill women.

Misogynistic crimes against women by women are excluded. An example would be Rosemarie West, who helped her husband Fred West rape, torture and murder twelve women."
NYE readers will be pleased to read that following the NYE article, the Home Office has announced that Misandry is to be included in the Law Commission review. Perfectly vindicating the above stance taken by the NYE.
NYE article here. 
Extent, relevance, distraction and lack of consensus amongst Chief Constables
These four issues are summarised in the four paragraphs below.
"The breadth of offending that could be classified as misogynistic is very wide. Any petty matter e.g. wolf whistling could result in a man being arrested and convicted of a hate crime. Police officers have been quoted as stating that complaints concerned "some behaviours that were fairly trivial, did not warrant a police response and that it involved a waste of resources.

Once the new Voyeurism Bill is law, there is no intention to add any new offence to the statute book. All offensive behaviour towards women is currently covered by a criminal offence, with appropriate sentencing guidelines. 

Making misogyny a hate crime runs the risk that the police focussing on trivial offences, distracting them from investigating more serious crimes against women. As an example, conduct by a man which does not constitute a criminal offence is nevertheless being recorded as a misogynistic hate crime "incident" by Nottinghamshire and North Yorkshire Police. 

Other than Northamptonshire, Nottinghamshire, Avon and Somerset, and NYP, all the other thirty nine police forces in England and Wales, the Police Service of Northern Ireland, Police Scotland and the four national special forces have not taken this step and remain compliant with CPS policy. This indicates there is opposition amongst Chief Police Officers to this policy change in its present form."
Now Chief Constable Sara Thornton, (pictured at the top of this article) the chair of the National Police Chief's Council and one of the most senior police officers in the country has spoken out publicly against a policy of recording misogyny as a hate crime. BBC article here.
In the article Chief Constable Thornton is quoted as saying that forces were too stretched to deal with issues like alleged misogyny where no offence has been committed. She advocated a refocus on core policing: "I want us to solve more burglaries and bear down on violence before we make more records of incidents that are not crimes". Precisely replicating the views expressed in the NYE.
Chief Constable Thornton was supported in her views by Commissioner Cressida Dick, of the Metropolitan Police and the most senior police officer in the country. BBC article here.
Commissioner Cressida Dick
In agreement with Chief Constable Thornton.
In contrast, Sue Fish, the former chief constable of Nottinghamshire Police, who introduced Nottinghamshire Police's current policy is quoted in both the above BBC articles as saying that Chief Constable Thornton's comments were "shameful".
"We're reinforcing that women are not worthy or any sort of service from the police," she said, adding that historically, police treatment of female victims of rape and domestic violence had been "appalling".
Some Personal Thoughts
Some personal opinions in no particular order:
Whilst I agree that historically the police treatment of female victims of rape and domestic violence has been "appalling", that does not justify responding by implementing a force policy that is badly thought out and discriminatory. Particularly if it does not protect women from all forms of misogynistic offending.
Although there may be an argument for a new offence of street harassment of women, with the passage of the up skirting bill, all offences against women will have an appropriate criminal offence with an appropriate sentencing policy to combat it. I believe women are far more concerned about improving detection rates in cases of violent crime, than they are about wolf whistling or labelling minor irritation as a hate crime. Under these circumstances, expressing concerns over the sensible prioritising of police resources cannot be described as "reinforcing that women are not worthy or any sort of service from the police."
I think it is wrong for a Chief Police Officer to publicly describe the views of another Chief Police Officer as "shameful", over a disagreement on a controversial act of policy. The debate on this issue is not helped by personal attacks. Chief Constable Fish's remarks and her decision while Chief Constable of Nottinghamshire to single-handedly implement this policy in a discriminatory way, indicate a lack of detachment on this issue.
The supreme law making authority in the UK is Parliament. It recently rejected an amendment to the Voyeurism Bill that would have made misogyny a hate crime. It directed instead that a review by the Law Commission should occur before any action was taken. Yet four UK police forces are still continuing to record any alleged offence or perceived slight to a woman as a misogynistic hate crime, or an incident not amounting to a crime. That is a serious abuse of power by the four Chief Constables concerned.
Where does this leave NYP? The case for suspension
The current position of NYP, Avon & Somerset, Nottinghamshire and Northamptonshire Police pre-judges the outcome of the Law Society and NPCC reviews.
When I received clarification on North Yorkshire Police policy on gender-based hate crime from Chief Constable Winward, I replied thanking her for response. To my surprise she replied.
She stated "I am glad you found this information helpful, so that you understand our position on this important matter".
This caused me some concern.
There has recently been a review in Scotland on this issue conducted by the distinguished judge Lord Bracadale. His Honour rejected implementing misogyny as a hate crime, recommending instead a non-discriminatory policy of including gender and age abuse as hate crimes. More information here and here.
Following the views expressed by the two top police officers in the police service on this subject, both of whom are highly experienced female Chief Police Officers, it is entirely possible that the Law Society and NPCC reviews could reject treating misogyny as a hate crime, as the Scottish review did.
If this transpires then, inevitably, this policy will have to be unceremoniously ditched as a glorious failure by Chief Officers, who were trying to be politically correct. In which case, even more police resources will have been wasted on recording matters that are not crimes, at the whim of the Chief Constable.
With all due respect to Chief Constable Winward, I do not therefore agree that this is an "important matter". If it was, the other thirty-nine police forces in England and Wales would all have implemented it immediately and fallen into line with the North Yorkshire policy and Parliament would have supported the amendment.
I agree with Chief Constable Thornton and Commissioner Dick. Although important to some feminist and well-organised campaigning groups, I think this policy is irrelevant to many women. It is obviously distracting police resources away from tackling more serious crime, which is genuinely a concern for the people of North Yorkshire.
This policy should be suspended now, pending the outcome of the Law Commission and NPCC reviews, so no further police time or effort is wasted on it for no tangible purpose or gain.