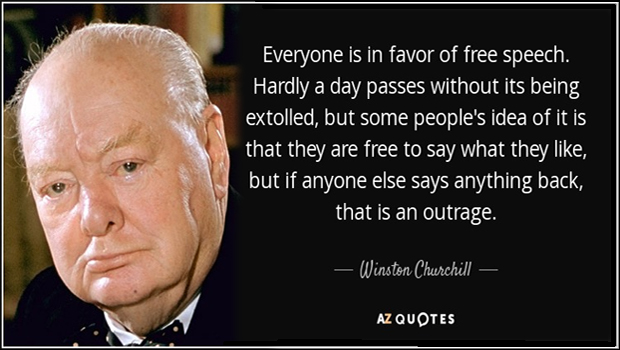 A Letter to the Editor from contributor TIM HICKS, in anticipation, perhaps, of the forthcoming publication of the Mazars Report. Or perhaps in anticipation of Councillor Cockerill's somewhat delayed response to our request for assurances regarding the cladding on The Futurist Theatre?

~~~~~
"The Importance of Free and Diverse Local Media"
Dear Sir,
In the aftermath of the terrible Grenfell Tower tragedy, I write concerning the importance of a vibrant and challenging local media.
In this context, I would echo the sentiments expressed in The Guardian in an excellent article by Peter Preston, in which he suggest that if there had been a vibrant, challenging local press holding Royal Borough of Kensington & Chelsea Councillors to account, the fears of the Grenfell Tower tenants would have been raised more effectively – possibly preventing the disaster.
Full article here: https://www.theguardian.com/media/2017/jul/02/grenfell-tower-local-newspapers-authority-journalism
Being held to account by a free press is vital to the success and credibility of democratic local government. Certainly, if Scarborough residents had raised concerns about fire safety with the NYE, I have no doubt you would have published them and then pursued the story. In my opinion, public bodies that resent media scrutiny and act against journalists are acting contrary to the public interest.
I think that the residents of Scarborough and Whitby are very fortunate to have local media outlets, both from the traditional mainstream print media (the Scarborough News, the Whitby Gazette) and citizen journalists from the NYE. Very sadly, Real Whitby is now effectively defunct as an internet news magazine.
As well as holding Councillors to account more effectively, I believe there has been another unexpected and very welcome development as a result of the existence of thriving local internet news. The Scarborough News has significantly improved its coverage and put more "bite" into its articles as a result of the competition it has received from the NYE – witness this front page on the Marriott scandal which was pursued relentlessly by the NYE beforehand.
Mr Preston summarises things perfectly in this one sentence from his article:
"Without journalists to raise a ruckus, scandals slide by unchecked".
Recent letter published in the NUJ magazine "The Journalist"
This type of coverage does not make journalists popular with public bodies, Councillors or the police. But it is nevertheless an essential part of accountability and the democratic process they signed up to.
Yours faithfully,
Tim Hicks
Citizen Journalist
North Yorks Enquirer