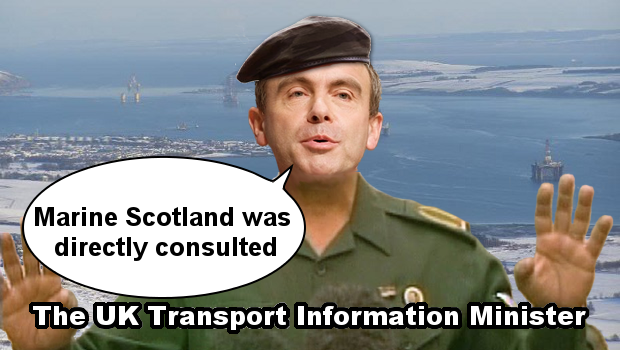 Ian Blackford, the SNP MP for Ross, Skye and Lochaber accused Scarborough & Whitby MP Robert Goodwill of being "economical with the truth" over the issue of ship-to-ship (STS) oil transfers in the Cromarty Firth.
Environmental campaigners are worried about the potential effects of an oil spillage on the coastline and on marine wildlife, which includes the dolphin population in the Moray Firth as the Cromarty Firth Port Authority (CFPA) wants to carry out the controversial STS operations off the coast of Ross-shire.
Blackford raised a point of order in the House of Commons, referring to an earlier debate where Transport Minister Goodwill was specifically asked if Marine Scotland, which represents the Scottish Government, was consulted. Goodwill replied:
Marine Scotland was directly consulted on 10 December and 8 February, when consultation ended. It has not responded.
Goodwill was asked whether Marine Scotland intended to respond and answered "No". Blackford expected Marine Scotland to reply and checked with the Scottish Government:
The Scottish Government is not aware of being directly approached by the UK Government during consultation on the Cromarty Firth oil transfers,
Blackford planned to write to the Scarborough & Whitby MP to question the reasons for his "inaccurate" statement in the House of Commons. Further details of the affair are in The National.