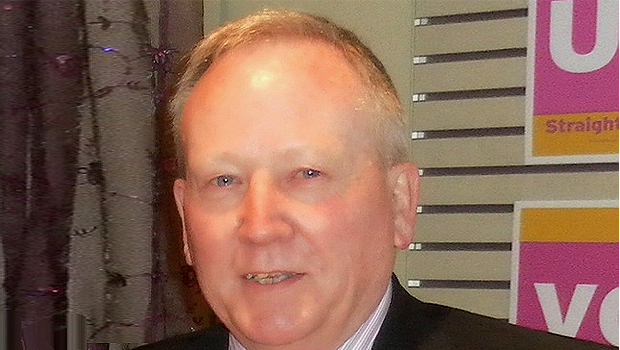 A Letter to the Editor from Chris GALLACHER TD, Chairman & PPC UKIP Redcar & Cleveland, the second prospective Member of Parliament offering support to our anti-corruption campaign, following the recent letter of support from North Yorkshire County Councillor David SIMISTER (UKIP PPC for Harrogate & Knaresborough) and  North Yorkshire County Councillor Sam CROSS.
Sam CROSS is also a Scarborough Borough Councillor. Many astute observers feel he would represent Scarborough & Whitby in the House of Commons to greater effect than the present incumbent.
~~~~~
Dear Mr Editor,

I and UKIP fully endorse your campaign to expose any corruption or abuse of power in any of our councils. For far too long we have been governed by cabals of councillors, usually of one dominate party, that has done whatever they wished without any recourse, or regard to the public.

They also seem to feel that it is justified to take as much from the public purse as they can get away with, and in some cases being supported and underpinned by senior members of their political party who, let's not forget, have also had their hands in the till. They may also be covering up even worse abuse of individuals. As your revelations about Savile and others has exposed.

Now, thankfully, we are seeing the worm turning against these, in effect, dictatorships of different political hues ruining our lives. What we need is more people getting involved with the process and bringing these corrupt individuals to account and justice.

A clear-out of this corruption is needed to bring our democracy back into balance and for it to work for the people, which is what a democracy is supposed to do after all.

Keep up the good work.

Regards, etc.

Chris
Chris GALLACHER TD, UKIP Prospective Parliamentary Candidate for Redcar & Cleveland.
5th August, 2014.