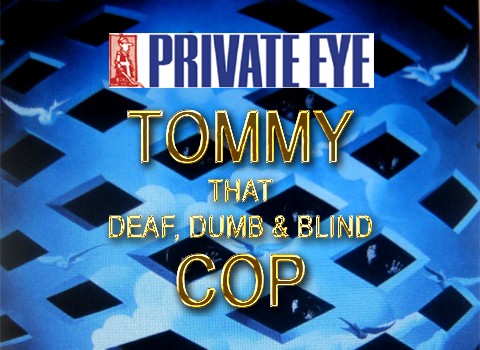 Another One In "The Eye" For SBC Leader  Cllr Tom Fox
Once again, the nation's leading investigative satirical magazine Private Eye has highlighted issues first raised by the NYE's citizen-journalists Tim HICKS, Tim THORNE and Nigel WARD.
This time, the "Rotten Boroughs" feature has identified the acute embarrassment now descending upon Scarborough Borough Council Leader Councillor Tom FOX who, in another life, was  'Top Cop' in Scarborough when the Jimmy SAVILE / Peter JACONELLI paedophile-ring was at the peak of its depraved activities, down in the so-called 'Bottom End' of Scarborough where Cllr Tom FOX lives.
Some observers are amused by Tommy 'that deaf, dumb and blind kid' – former-Acting Chief Inspector Tom FOX – calling him Scarborough's very own Inspector CLOUSEAU.
But it is no laughing matter for the hundreds of victims abused by SAVILE, JACONELLI and OTHERS – others who will be named and shamed by the NYE in due course.
See the our "Private Eye Collection", here.